Your Intelligent,
Multi-cloud Software Delivery Platform
No More Scripts, Plugins, Version Dependencies, Toil, Downtime, or Frustrated Developers
Platform Modules
Fully integrated modules with one pipeline for all
Use each module independently with your existing tooling or use them together to build a powerful unified pipeline spanning CI, CD, and Feature Flags with metadata enhancing Cloud Cost Management.
Flawless Developer Experience
Onboard developers in minutes, single login for all modules, GitOps, configuration as code, visual pipelines, and more.
AI/ML Driven Workflows
AI/ML are at the heart of every Harness module. 
Our algorithms verify deployments, identify test 
optimization opportunities, make cloud cost optimization recommendations, restore state on rollback, assist with complex deployment patterns, detect cloud cost anomalies, and trigger a bunch of other activities.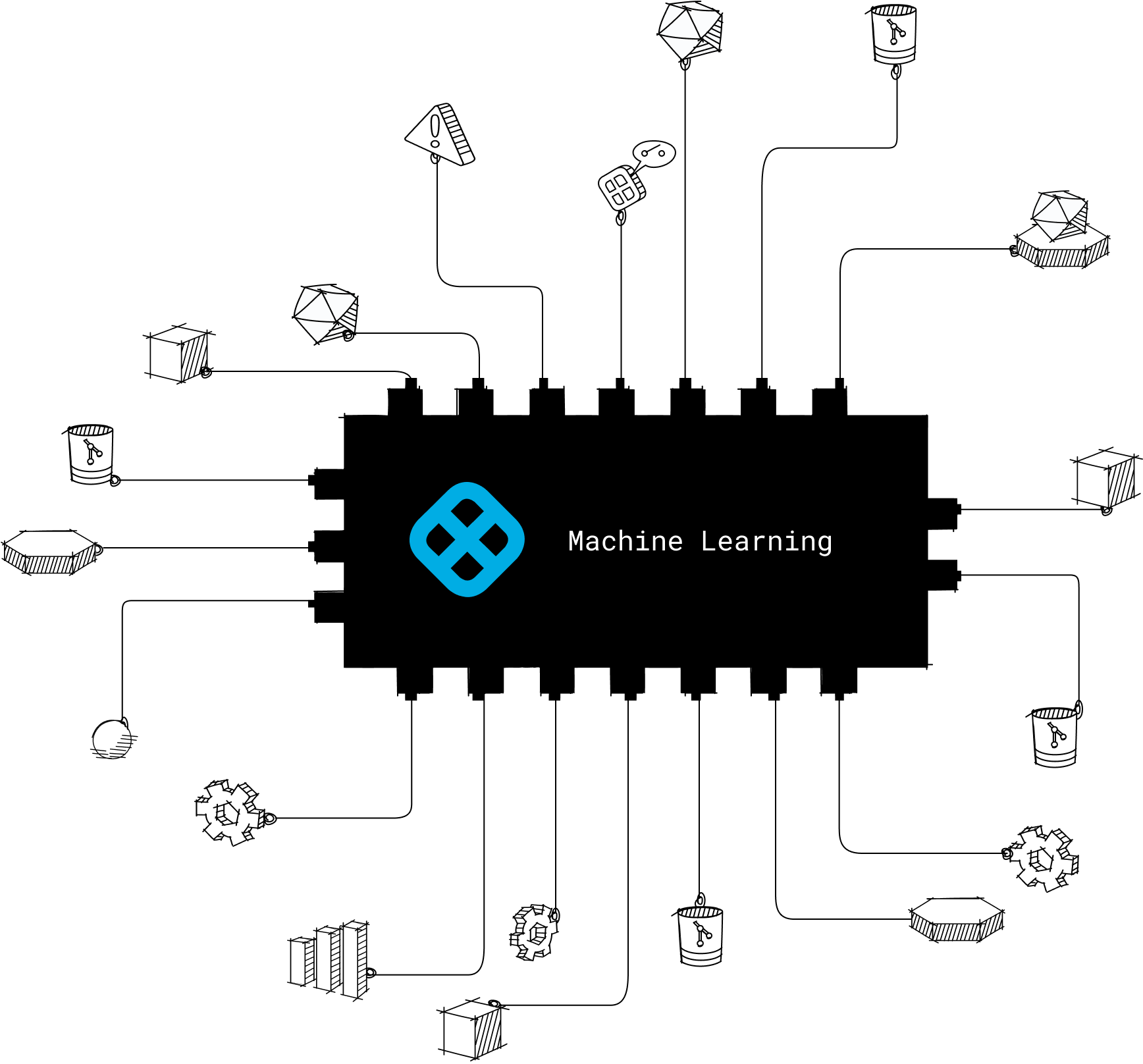 Continuous Verification
After a deployment, sitting around staring at logs and dashboards sucks. Let us do the boring work for you. Harness analyzes the logs, metrics, 
and traces from your observability solution 
and automatically determines the health of every deployment. When a bad deployment is detected, Harness can automatically rollback to the last 
good version.
Test Intelligence
Reduce test cycle time without compromising on quality. Using our ML model, test cycles can be up to 98% faster, by eliminating irrelevant test execution. This will help you to innovate faster, with the same confidence that your changes are tested thoroughly.
Smart Feature Rollouts
Let Harness automatically determine the performance and quality of your feature flags. 
Just like rolling back a deployment, Harness can automatically roll back individual features to limit the reputational risk associated with rapid feature iteration.
How Is Harness Platform Unique?
Multi-cloud Delivery & Cost Management

Deploy to all of your cloud providers at the same time from the same pipeline. See all of your cloud costs in a single view with a level of detail you've never seen before. Harness is your key to unlocking the power of your multi-cloud strategy.

Intelligence Everywhere

AI/ML have to come too far to not use them in software delivery. Harness algorithms will help you deploy and verify faster with better results than ever, freeing up your time to do what you love most - build something awesome.

Fine Grained RBAC Security

Security of your software delivery pipelines is non-negotiable. Harness lets you control access to every aspect of software delivery from administration tasks to configurations to pipeline executions and approvals.

Comprehensive Auditability

Audits are time consuming and cumbersome. Harness provides complete visibility into who did what, when, and where. There is a detailed audit log and everything is accessible via API for reporting.

Modern Developer Experience

Configuration as code, GitOps, self-service, modern UI, visual pipelines, and real-time debugging combine to provide the most modern developer experience in software delivery today.

Complete Flexibility

Use the complete Harness platform for the best experience or plug in individual modules to your existing tooling as needed. The choice is yours.
Integrations
We Integrate With Everything!
We know that teams live and die by their tools. Harness integrates with, and orchestrates your entire stack.
The Modern Software Delivery Platform
Loved by developers, trusted by businesses