Harness
Continuous Delivery
vs
Electric Cloud
Harness
Harness provides a simple, safe, and secure way for engineering and DevOps teams across all industries and maturities to accelerate building and testing of software artifacts.
Company size
251-500
Founded
2016
Funding
195m
Electric Cloud
Electric Cloud helps organizations deliver better software faster by automating, and accelerating build, deployment, and release processes.
Company size
501+
Founded
2002
Funding
121.2m
Electric Cloud is categorized as:
Continuous Delivery
We're The Best Continuous Delivery Solution, See For Yourself.
Harness CD Vs. Electric Cloud
On-prem Only

K8s Only

CloudFormation and Terraform

Terraform

Role-Based Access Control

Accelerate Metrics & Reporting
Detailed Feature Comparison
Harness CD Vs. Electric Cloud
SaaS & On-Premises:

CloudBees CD/RO only offers an on-prem version. Harness, however, can accommodate both on-prem and SaaS use cases

Ease of Use:

The initial setup and configuration of CloudBees CD/RO is complex and frustrating for new users. It can be a challenge when it comes to adoption. The UI is complex and isn't intuitive. It also lacks features that modern platforms provide, like GitOps and support for cloud-native apps. Canary deployments require lots of manual configuration, and other modern/expected features (like Terraform, for instance) require the installation of plugins. Product updates and releases are only performed on a quarterly basis, so it can take a fair amount of time for new features to come out. On the other hand, Harness deploys new updates on a daily basis, ensuring timeliness. Harness puts developers and DevOps teams first, ensuring a self-service experience with simple setup and plenty of modern features – without the need for scripting and unreasonable amounts of configuration.

Canary Deployments:

Canary deployments are possible in CloudBees CD/RO, though they have to be manually enabled. It's a cumbersome process, especially when you can have a platform like Harness that provides Canary deployments out of the box – no coding required, only some minor config.

Infrastructure Provisioners:

CloudBees CD/RO offers a Terraform plugin. Harness offers a Terraform integration too, but also goes a step further and supports AWS CloudFormation. All other infrastructure provisioners are supported via shell script.

GitOps:

Surprisingly, CloudBees CD/RO doesn't offer built-in GitOps functionality. They have a different product based on Jenkins X that has these capabilities (for awareness, Jenkins X is cloud-native, based on Kubernetes, and has built-in GitOps capabilities. For more information, please visit our Harness vs. Jenkins X page). Harness does offer extensive GitOps capabilities. With Harness, teams can reference one or more Git projects and/or one or more branches. Full bidirectional sync exists with conflict resolution and diff visualization for engineers to track changes. Harness also has the ability to trigger pipelines based on Git events like 'on commit,' new artifact version detected in the repository, or custom webhooks.

Continuous Verification ™:

Continuous Verification is the process of monitoring your app for abnormalities after a deployment. For example, Continuous Verification could catch a latency issue or 5xx errors and automatically roll back your app to the previous version. The idea is to catch errors as quickly as possible – ideally, before customers notice – and make a seamless transition back to the prior version. CloudBees CD/RO does not provide Continuous Verification capabilities. Harness, however, provides Continuous Verification out of the box, effectively reducing risk and reputational damage from downtime. Additionally, Harness supports many observability and monitoring vendors, including Prometheus, Datadog, AppDynamics, New Relic, StackDriver, CloudWatch, and custom tools.

Change Management Jira/SNOW:

CloudBees CD/RO offers a Jira integration via a plugin that allows you to create and update issues automatically. SNOW is also supported. As for notifications, CloudBees CD/RO can alert via Slack and HipChat. Harness offers full integrations with Jira and ServiceNow in just a few simple steps, as well as Slack, HipChat, and PagerDuty for alerts/notifications.

Secrets Management:

Secrets, referred to as credentials in CloudBees CD/RO, can be managed natively. Additionally, back in November 2020, CloudBees CD/RO announced integrations with CyberArk and HashiCorp Vault. Harness, on the other hand, offers proprietary, integrated secrets management. No third parties are required, but all of the major secrets managers are supported. This includes HashiCorp Vault, Amazon Secrets Manager, Google Secret Manager, AWS Key Management Service, Google Cloud Secret Manager, CyberArk, and Azure Key Vault. As with other categories (such as notifications, observability tools, and more), Harness aims to offer vendor support that is customized to your needs and preferences, offering more integrations than CloudBees CD/RO. The goal is to be vendor-agnostic and reduce scripting/manual work as much as possible.
*Please note: Our competitors, just like us, release updates to their products on a regular cadence. We keep these pages updated to the best of our ability, but there are bound to be discrepancies. For the most up-to-date information on competitor features, browsing the competitor's new release pages and communities are your best bet.
Harness CD
Interested in seeing what's under the hood? Browse through the Harness Continuous Delivery (CD) Product.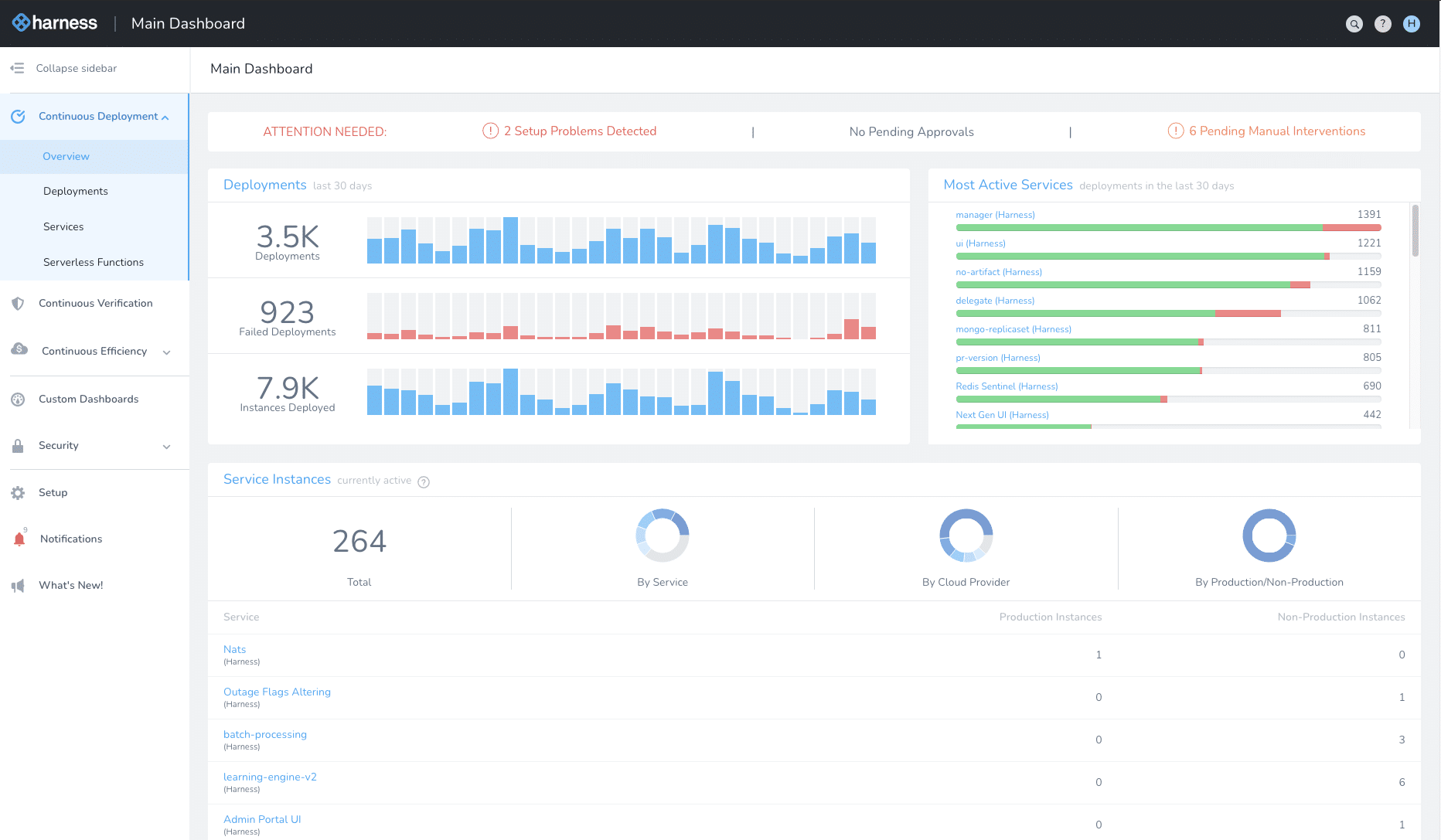 Don't believe us? Check out what these beautiful people have to say.
Don't just take our word for it, see why customers love Harness Continuous Delivery (CD) as compared to our competition.
Harness is one of the premier tools available for handling Kubernetes-based deployments.
Harjot Gill, General Manager, Epoch, Nutanix
We've searched high and low and couldn't locate any customer testimonials for Electric Cloud…
Harness allows our developers to deploy themselves without speaking to Ops. Openbank strives for technical excellence. With Harness, we get that for software delivery.
Javier Ros, Head of Architecture, OpenBank